A product that has stood the test of time, calendars are proven to be great marketing giveaway items for your business.
Chances are you've seen and used an advertising calendar. Perhaps you've received one in the mail from your insurance agent, hair stylist or mechanic. Maybe you've picked one up on the counter of your dentist's office or florist or maybe you are one of the savvy businesses that already use promotional calendars as part of your marketing toolkit. Either way, you are probably familiar with this long-standing form of advertising.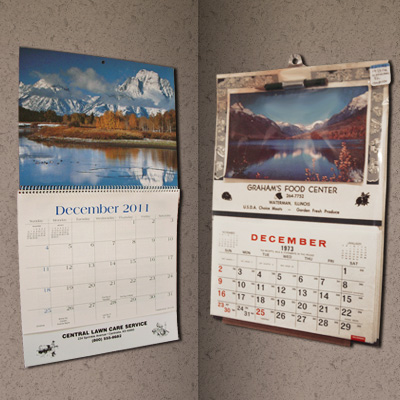 Often called promo calendars, ad calendars are excellent promotional giveaways that have stood the test of time. Unlike other forms of advertising, calendars provide a practical and personal way to connect with customers. Giveaways like stress balls, magnets, and frisbees seldom get used, but calendars are used on a daily basis. What does this mean for your business? It means that your name is in front of your customer 365 days a year. What other form of advertising can do that?
Calendars are used in frequent use areas of the home and office, most likely on or near a computer desk where people spend most of their days. Put your logo where your customer will see it daily, on a calendar!
The great thing about calendars is that they can be used by any type of business and it's easy and affordable. Start the new year off on the right foot with your customers with advertising wall calendars and watch your business grow.
Leave a Comment