Share the happiness & joy of your wedding day with holiday photo cards.
The holiday season is a time for sharing memories with friends and family. While many people choose to share the highlights of their year with a traditional holiday letter, a picture is worth a thousand words! Chances are that your wedding day was one of the major highlights of your year, and likely a day where you both looked your best. Why not use one of your favorite wedding photos as a holiday card this year?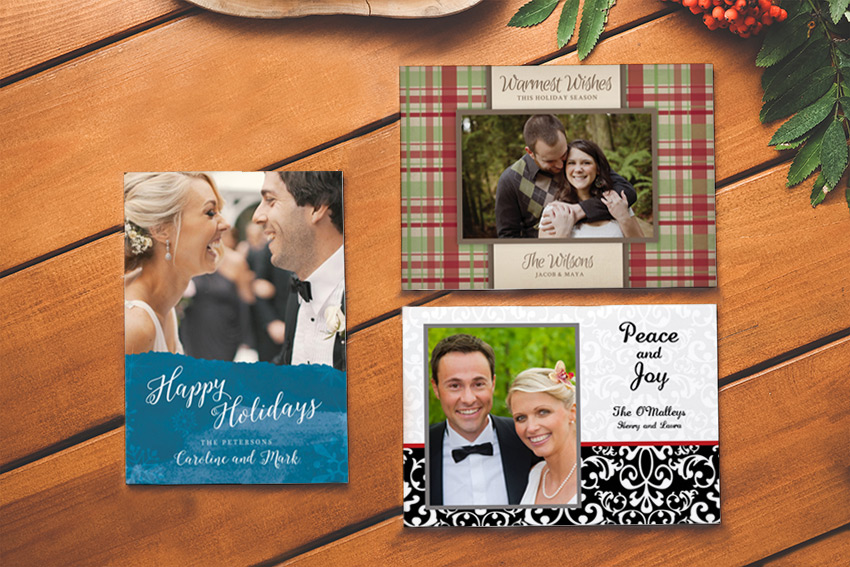 Photo cards also double as a great way to get a photo out to everyone that asked for one. And for those greeting card recipients who didn't attend your wedding, its a way for them to feel like they were there.
But we got married last March! Is it still okay to use our wedding picture for our holiday card? Absolutely! As long as you were married within the last year, it is perfectly acceptable to share your wedding photo during the holiday season. After all it was a big event for the year, and Christmas is a time to reflect on those joys.
Remember to check with your photographer to make sure you have the rights to reproduce their photo onto cards. Some photographers offer custom printed photo cards as a service, so be sure to ask. If not, you can always take 4″ x 6″ prints that you purchased from your photographer and slide them into photo frame style cards. It's an easy DIY way to create instant photo cards!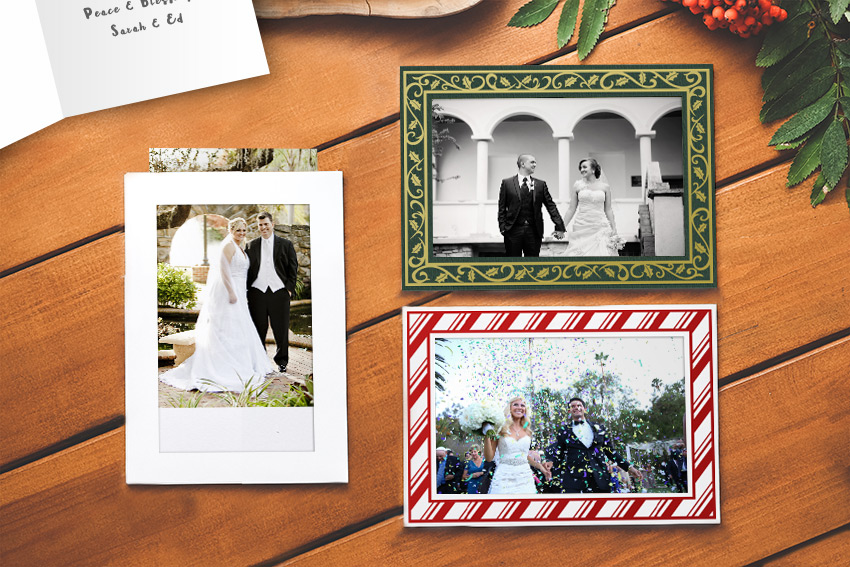 Sending a custom wedding photo Christmas card is a unique and personal way to keep in touch this holiday season. With many designs to choose from, you'll be sure to find one that fits your style. Happy Holidays!
Products featured in this post: Watercolor Snowflakes, Holiday Plaid, Holiday Damask, Snow White Photo Insert Card, Green Holly Photo Insert Card, and Candy Cane Photo Insert Card.
2 Comments