With the family together, Thanksgiving is the perfect day to cross "take family holiday photo" off your holiday to-do list!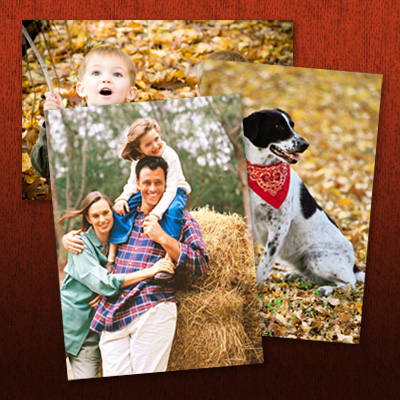 Once we turn the calendar to December, every free moment is spent Christmas shopping, wrapping presents, decorating, and baking cookies for those countless cookie swaps. Don't forget all of the holiday party obligations and white elephant gift exchanges! With the flurry of activity in the month of December, it is no surprise that many families choose to take their family photo on Thanksgiving day.
Make it your family's annual tradition and take your holiday pictures this year on Thanksgiving. Do your own photo shoot (indoors or out) with an inexpensive tripod if you wish to also be in the picture. If you'd rather leave this task to a professional, book an appointment with a photographer for sometime at the end of November. Many photographers will come to your home or an outdoor setting (like a park) making your photos a personal reflection of your family's style. If you like the polished look of studio style photography, go to a portrait studio where they have many options for backdrops & seasonal props.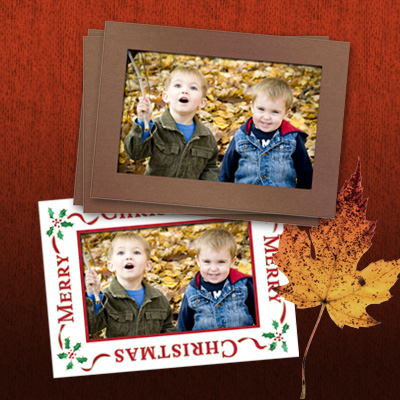 Once you have the perfect picture, why not use it as your Christmas card? Personalized photo greeting cards are becoming increasingly popular because they are affordable and easy to create. Simply make prints at a photo processing center and slide those photos into paper frame cards. You can also have your photo printed directly onto the cards or use your own photo card templates to print at home. Whichever method you choose, Christmas greeting cards made from your Thanksgiving photos are a creative and personal choice this holiday season.
Products featured in this post Bronze Metallic Lustre Photo Insert Card and Merry Christmas Holly Photo Insert Card.
Leave a Comment