A photo memory keepsake makes one of the best family reunion souvenirs.
When else do you have the whole extended family together in one spot? Seize the opportunity and take a group photo. Future generations will thank you when they come across these photo memories that capture their family history.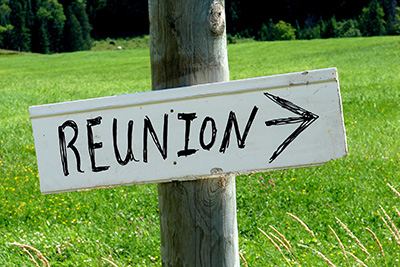 The easiest way to set up the shot is to use a tripod with a self-timer. Make sure the camera is turned horizontally to get everyone in the picture. Take several test shots, and if using a digital camera, take advantage of the LCD display screen to preview the image. Since this opportunity comes along only once a year, once a decade, or in many cases once in a lifetime, make sure to take several (or more) shots to ensure that you have the perfect photo!
In addition to a large group shot, it is a great idea to take photos of individual couples & their children. With all these photos, you can create a visual family tree!
If you are looking for a more unique option, consider hiring a photographer to take journalistic style photos during your family reunion. These are candid shots that offer a more natural approach than posed photographs. With this style of photography, you can capture some great photos of people laughing, hugging, socializing & enjoying themselves. For some great group photography tips, check out Tips For Posing Family Portraits from Spectrum Photography Tips.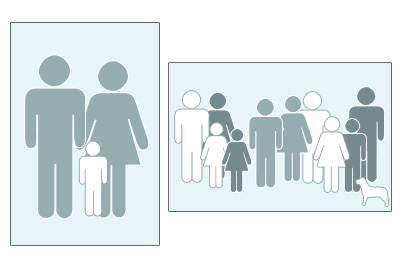 Checklist 1 Month Before The Reunion:
Go over your guest list and see how many photos you will be giving away as souvenirs. Will you give a photo to each guest, or one per family unit?
Decide if you will be taking horizontal (group) or vertical (couple) photos, or if you will be taking some of each. Also decide which size prints you will be printing – 4″ x 6″, 5″ x 7″ or larger.
Choose a mailable photo holder. You can choose a folder style print holder (where the photo is inside) or an easel photo frame. To make your photo gifts extra special, imprint your family name, reunion date & location in foil. Some families even have a family logo! This would be great to print or imprint on your photo holders. Don't forget the mailing envelopes!
Purchase a guest book. Even if you have many of the addresses or your family, having a guest book is a nice touch for any large event. Guests will write their names, addresses & personal message. You can later use this "address book" for sending out all of your photos! Since most guest books are designed with a wedding theme, think outside of the box and make your own with a blank bookstore journal or a family tree guest book.
Buy film or clear out your memory card. Make sure that your camera works (having  back-up camera is always a good idea). Charge your batteries, get your tri-pod and make sure that you have everything you need to take great photos. If hiring a professional, now is the time to reserve a photographer.
In the days after the reunion, process and print your film and insert into your folders or frames. Address your envelopes using your guest book information and mail out your family reunion photo keepsakes!
Having a personalized photo of your reunion is more memorable than a cheap reunion t-shirt or key chain, and will provide lasting memories for your family for generations to come.
For product information on mailable paper photo frames for the family reunion photo souvenirs mentioned in this article, please view our website.
2 Comments