Cardboard photo frames and mats cut with a beveled edge add a polished look to photographs.
Last month we defined a deckle edge, describing the difference between natural and machine-cut. Today we write about the beveled edge, another specialty edge treatment that customers often ask about. Common with mirrors, cabinets, tile, and countertops, you'll also see the phrase beveled edge to describe a characteristic of paper, most commonly mat board used with photo framing.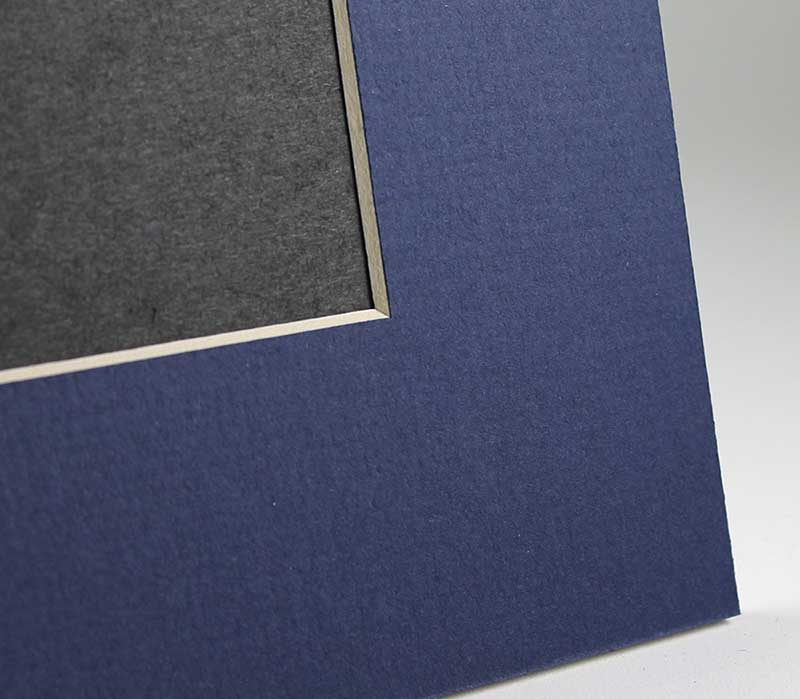 Any edge cut at less than 90° degrees can be called a beveled edge, however in order to create a bevel cut the paper needs to be fairly thick to cut it on a slant. A thin piece of notebook paper would not be able to produce this look. Within the realm of paper products, mat board (the thick paper or cardstock frame that surrounds a photo) and corrugated cardboard are the two main types of paper that are thick enough to produce a bevel cut. Our beveled mat easel frames are a great example of a product that uses this cut.
Beveled edges are a highly desirable feature for picture frame mats, as it gives a polished and finished look to photos. Since the slanted cut edge surrounds the image, it draws your eyes towards the photo. It is this subtle detail that really accentuates framed photographs.
Simply put, paper that has a beveled edge is not cut at a 90° right angle.
Leave a Comment