The WPPI trade show floor holds a wealth of knowledge and opportunity—not just for wedding and portrait photographers—but for all photographers.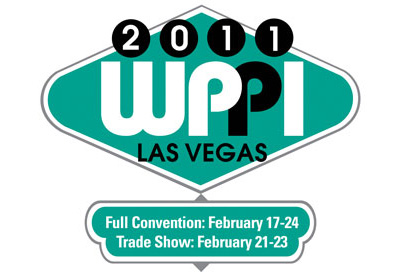 We're wrapping things up here at our last day of WPPI 2011 in Las Vegas, the Wedding & Portrait Photographers International Show at the MGM Grand. This marks our third year of attending this great show and it is always a pleasure to meet with photographers new and old to learn about their photography needs and see how the business is growing. One of the best things is to hear stories of how photographers have used our products for their customers' photos, and to get feedback. We also love to meet with brand new photogs and event planners and hear about their upcoming projects & events.
One of our signature products, imprinted portrait folders, were a popular choice with photographers looking to have a polished portrait folder imprinted with their studio name on the front. In addition to imprinted folders, we showed cardboard photo frames, full-color printed photo event folders, certificate frames, presentation folders, and our photo cards—including our newest addition—the Wave Card.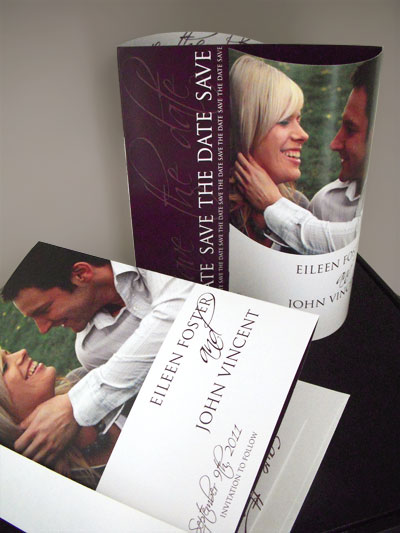 These cards can be customized with engagement or wedding pictures, personalized dates & text. They fold flat like a tri-fold card for mailing, and with a few cleverly placed tabs they are transformed into three-dimensional sculpture cards. (Learn more about Wave Cards on Facebook.)
It's been a great week at the WPPI trade show, with lots of vendors showing some really great products. We're proud to be part of the photography community.
Were you at WPPI this year? If so, what were the highlights for you? Tell us in the comments below.
Leave a Comment