Want to grow your photo booth business without spending an arm and a leg on advertising? Referrals are the key. Here are a few tips to get more referrals!
1. Do an awesome job– every single time. This means consistently delivering great communication, being prepared with backup equipment should a printer or camera fail, and delivering above and beyond what you promise. Put on consistently amazing events, and people will take note. When people have a great time at their wedding, party, or special event, they talk about it. Referrals from happy guests are the best way to build your photo booth, DJ, or event entertainment business organically.
2. Make the client and the guests feel special.  Take time to get to know your clients as best you can before the event. Your job as a photographer, DJ, or photo booth operator is to make sure your clients have a blast at every gig they hire you for. You're there to help them create great memories. Throw in some fun surprises like unique props and signs (and custom photo folders) that will WOW them!
That's a big responsibility– but we're here to help. Custom photo folders and frames are an affordable way to exceed your client's expectations. We'll help you design the perfect photo holder to match the event theme. Surprise your clients with the folders as a complimentary value-add, or use them as an upsell to help you grow your bottom line after you've booked the event.
3. Ask for the referral. After you've pulled off a great event, and you're sure your client is happy, snail mail them a fun photo from the event inside a photo folder with a signed thank you note.  Add a P.S. line asking if they have any friends or co-workers planning an event that would be a good fit for your services. Let them know that it would mean a lot if they'd refer you to their friends and family.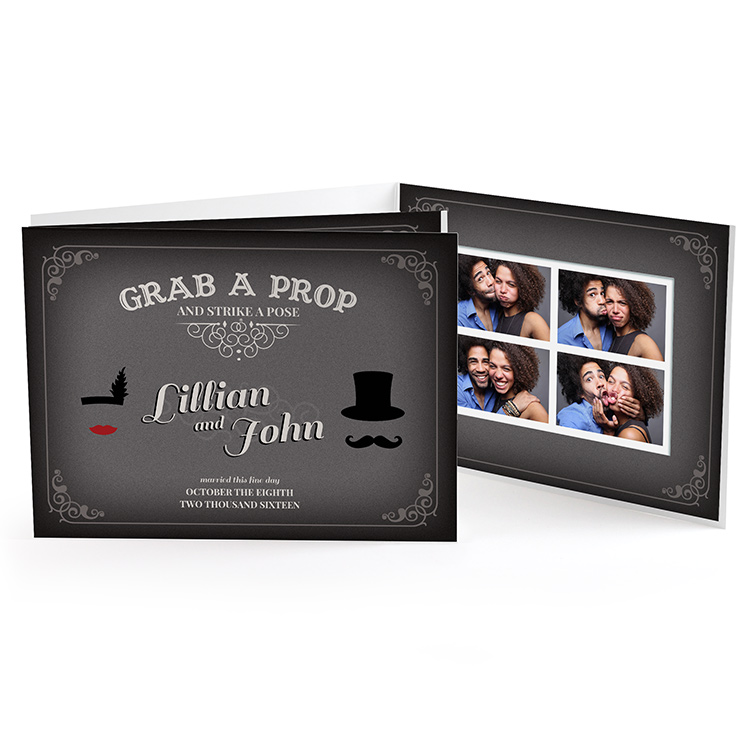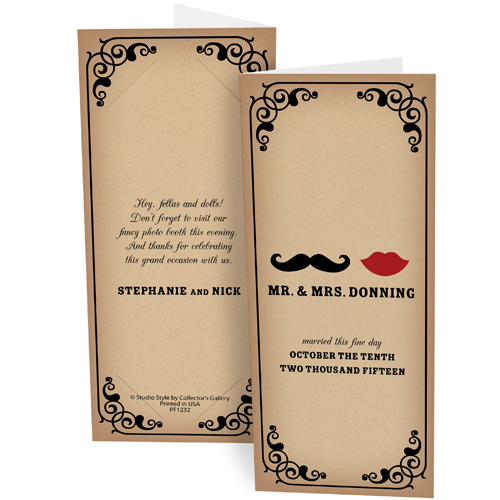 4. Add your logo & contact info to the back of each custom photo folder (free of charge on our printed designs), and you have an instant referral piece that goes home with every single guest. It's a business card that sticks around. When they remember how much fun they had at the event, they'll want to book your services for their next celebration, too. 
What are some other ways you've had success with getting referrals? We'd love to hear what works for you and your photo booth business. Leave us a comment below, or share with us on Facebook!
Use Our Photo Folders For:
Halloween Events
School Field Trips
Banquets and Galas
Sporting Events
Corporate Events
Weddings
Fundraisers
Golf Outings
Prom & Homecoming
Bar & Bat Mitzvahs
Conferences & Trade Shows
Christmas & Holiday Parties
Anniversaries & Reunions
Baptism & First Communion
Birthday Parties
Graduation
School PTA Events
Pet Adoption Events
Leave a Comment