The air is getting crisp, the leaves are starting to change, and the sun's setting earlier each evening, which can only mean one thing… fall is almost here! At Studio Style, we love this cooler, colorful season and all of the fun events that come along with it. From pumpkin patch outings and apple picking to fall harvest festivals, costume contests, and fall photo shoots, – we have some fun ideas to help you celebrate all of the special memories you'll make this fall. Try our custom autumn themed photo folders for your Instax, Polaroid, 2×6, 4×6, and 5×7 fall and Halloween photo prints!
Whether you're a photographer or an event organizer we'd love to help you create the perfect photo folder as a keepsake or giveaway for your guests' fall memories. Check out our fall and Halloween themed photo folders, or give us a call at 800-346-3063 to chat about creating a completely custom piece!
1. School events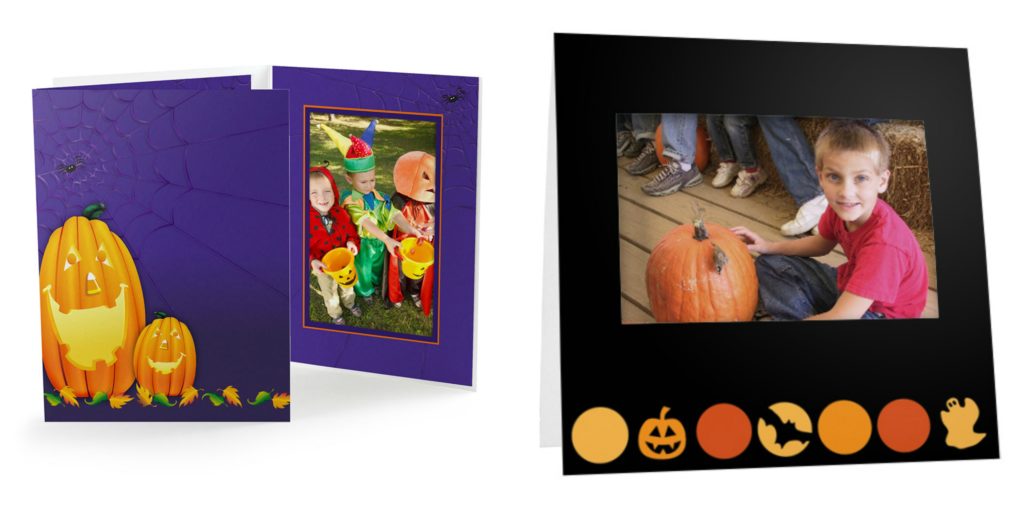 Send parents home with a "back to school" photo of their child working on a project in class, or playing outside on the playground. Whether the kids are decorating gourds, playing in the leaves or making a scarecrow, capturing candid school shots can make sweet memories during the fall season.
2. Fall fundraisers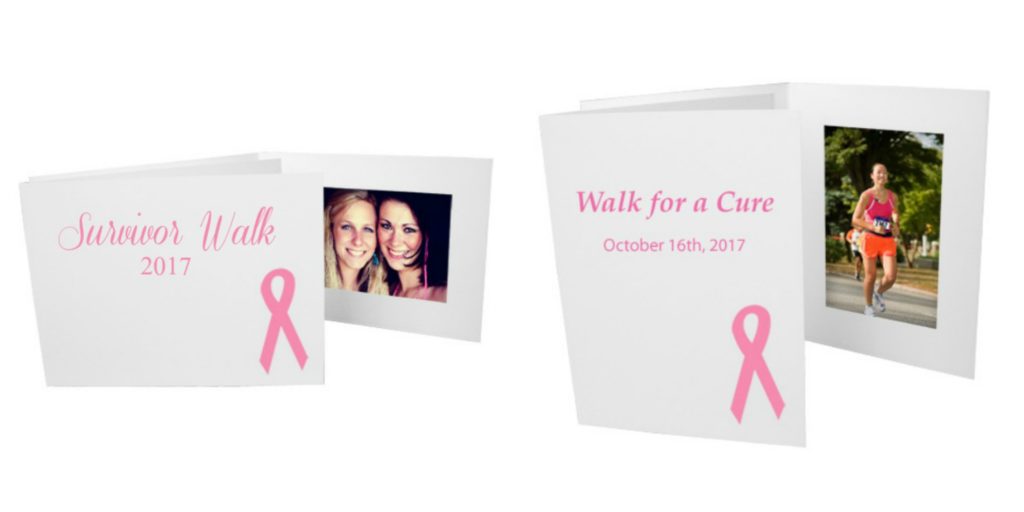 Fall fun-runs + and 5k events are popular this time of year, especially with October being Breast Cancer Awareness Month. Photos can be a great way to raise some extra cash for your philanthropy, and your community will be glad to chip in for a good cause. Set up a photo booth area with a fun fall-themed backdrop where participants can pose with friends and family. Take donations for those who want to have their picture taken, and offer them prints inside a custom photo folder to match your event theme. Offset the cost of the photo booth and accessories by finding a "photo sponsor" to cover the cost of the booth, props, and photo folders. The sponsor's logo can be included on the front or back of the photo folders at no extra cost, providing them recognition and exposure to your guests.
3. Pumpkin farm, haunted house, and apple orchard outings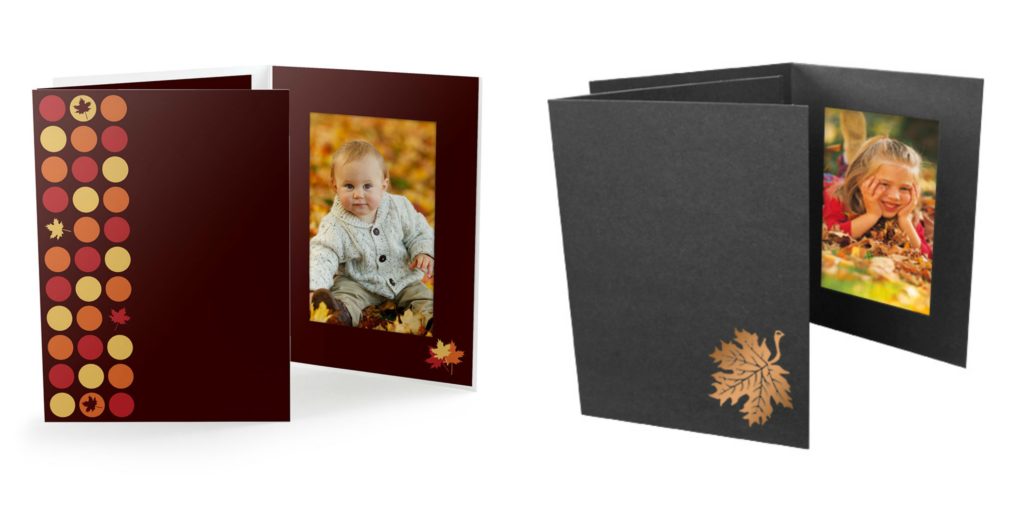 Nothing says fall like taking a trip to the farm! Orchards, farms, and haunted house attractions can boost engagement by offering seasonal photo ops to their guests, with on-site prints and custom photo folders for sale for a small fee.
4. Oktoberfest and autumn harvest festivals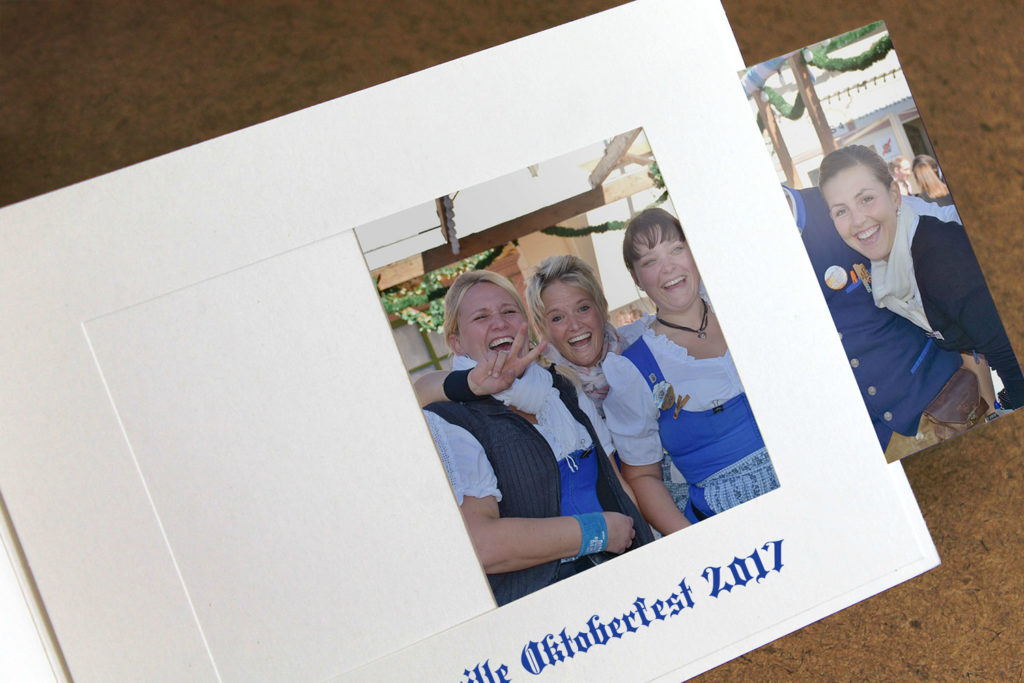 You may only don the lederhosen once a year, but you can proudly display your Oktoberfest memories all year long with a custom photo folder. Guests at every fall festival love to take home a personalized photo keepsake, and photo folders are a great way to keep prints safe from beer sploshes and mustard smudges. Custom photo folders for your fall festival also present a great advertising opportunity for event sponsors who want to build brand awareness. Add a logo or a special offer to the back of your custom photo folder for targeted advertising exposure to festival goers.
5. Halloween parties and costume contests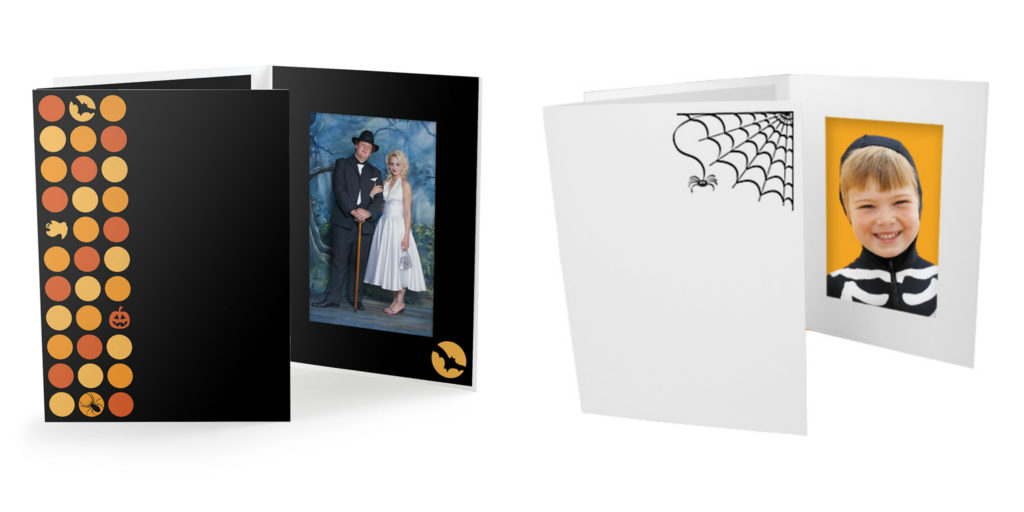 Who's the best dressed? Scariest? Best couples costume? Most creative costume? Take photos of everyone as they line up for the costume contest. Have couples pose together and print the images as souvenirs for your guests. Don't forget best pet costume! This can be a blast for your furry friends, too! Pet costume contests can be a great way to drive business to your doggy daycare, pet store botique, or pet spa. A Halloween costume contest can also help raise awareness for shelters and adoption centers. Hold a special event to drive foot traffic to your location and delight your customers with photos and other prizes! Bonus idea: sell the photo prints or take donations as a fundraiser to help a local animal shelter or wildlife rehab center.
6. Fall photo shoots for engagements, families, and pets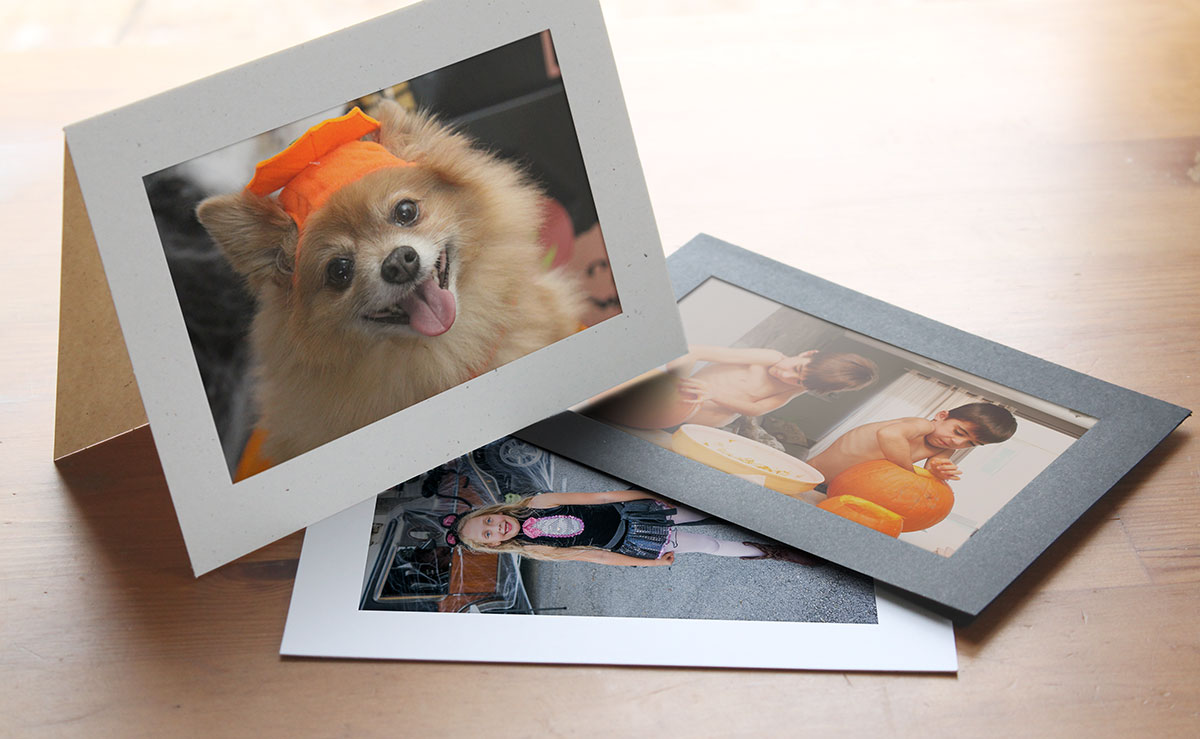 Turn your favorite fall photos into homemade greeting cards! Landscape shots, family photos, engagement pictures, or snaps of your pet against a fall backdrop fit perfectly inside our blank photo insert cards for 4×6 prints. Best of all, you won't need any glue or tape to hold the photo in place! Just slide your print into the front pocket. Try the natural flax, cocoa brown, bronze lustre, or desert storm colors to make your own DIY autumn and Thanksgiving greeting cards.
Have another fun fall event or photo idea? We'd love to hear it! Drop us a note on the Studio Style Facebook page, or leave a comment below.

Leave a Comment