Make Valentine's Day special this year, by sharing your favorite memories with your loved ones. Here are a few DIY Valentine's Day Card ideas to help you spread the love!
DIY Valentine's Day Cards for Kids: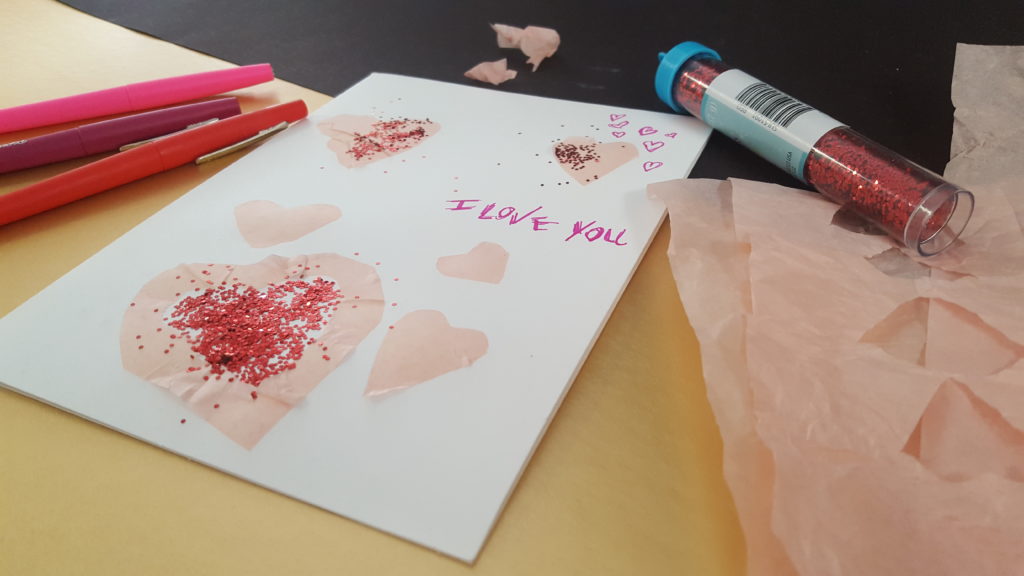 Let the kids get creative! Start out with your choice of a blank photo folder ($0.70 each) or a blank photo card ($1.50 each). This fun DIY Valentine's Day Card activity for kids can be done at home, in the classroom, or even at daycare. Instant print cameras are great for teachers — just snap a photo of each kid in the class and watch as the camera instantly prints it out! We also have paper frames for Fuji Instax or Polaroid instant camera prints. You'll want to choose a blank paper photo folder or blank photo card to accommodate your print size.
Next, let the kids decorate their DIY Valentine's card with:
stickers
rubber stamps
crayons, markers, or colored pencils
tissue paper + gluestick
fingerpaint or watercolor paint
sequins and glitter
pre-cut paper hearts  + glue
Once they're done decorating, add a printed photo (or a drawing) to your photo card or paper frame.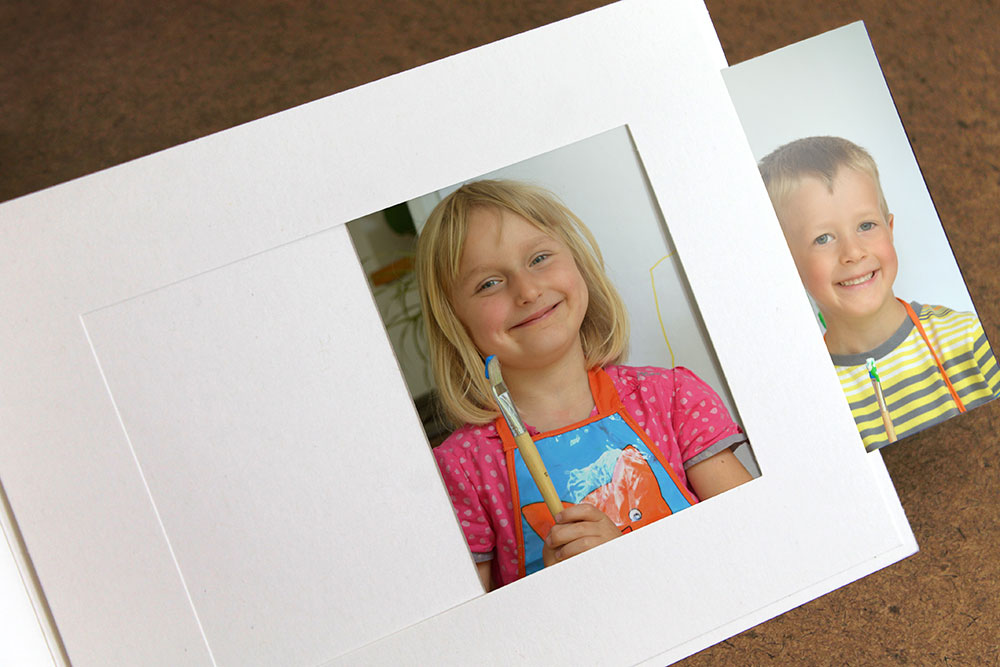 Finally, have each kid handwrite a special message or Valentine's Day poem inside the card. Let the card dry and seal it up safely inside an envelope! Photocard envelopes can be purchased separately here. Please refer to the matching envelope style on your product page.
Don't forget to send DIY Valentine's cards to:
Grandparents
Godparents
Aunts + Uncles
Teachers
Babysitters
Coaches
Photo Cards For Valentines Parties and Events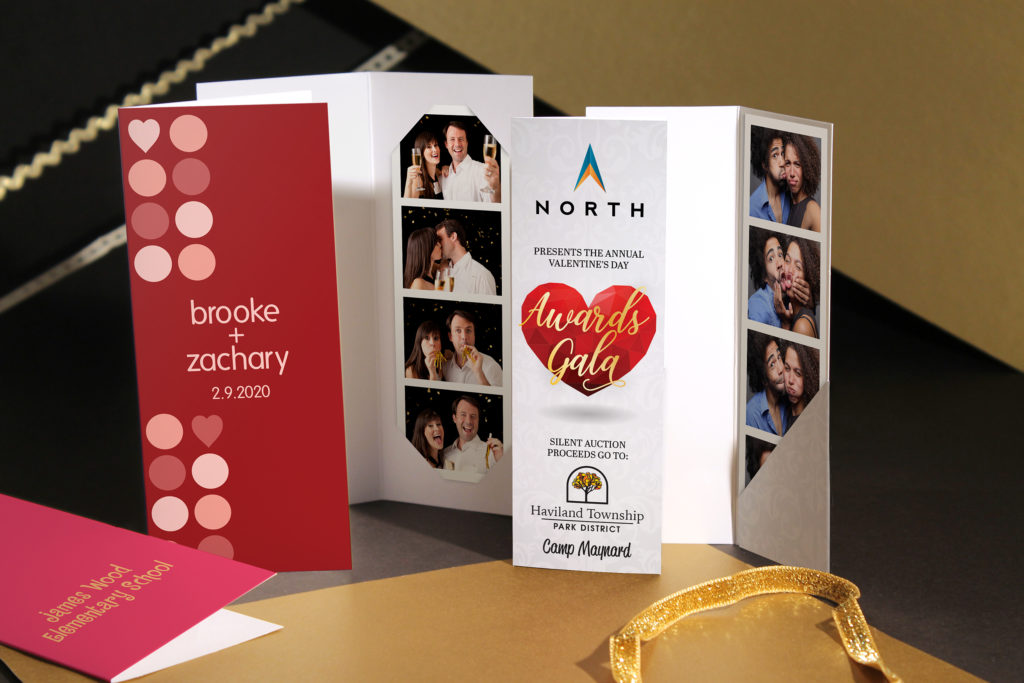 Custom Photo folders are great giveaways for Valentine's Day Parties, a Daddy-Daughter dance or Princess ball, school events, park district events, singles' celebrations, Galentine's events, and beyond! We have photo folder designs for 2×6 photo strips, 4×6 prints, 5×7 prints, and more. Choose one of our stock designs or download our template and customize your own! Guests will love to have a photo to take home, and the photo folders offer plenty of branding space for any corporate sponsors or non-profit organizations supporting your special Valentine's event.
DIY Photo Cards For Your Valentine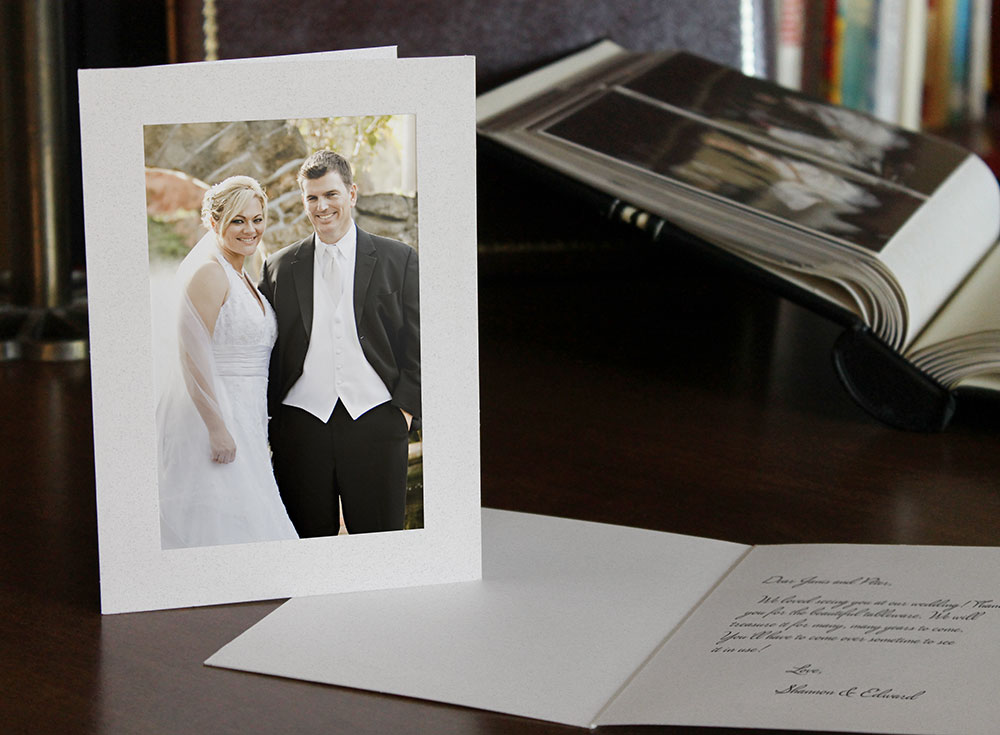 Use a 4×6 photo from your wedding, first date, or any special memory with your Valentine to create a sentimental DIY Valentine's Card. Pictured here is our flint white photo insert card. Your photo slips easily into the top pocket opening on the outside of the card- no glue or tape needed!
Another great option is our elegant Valentines Day Heart photo folder with a red foil stamped heart on the front cover (your 4×6 or 5×7 picture will go on the inside).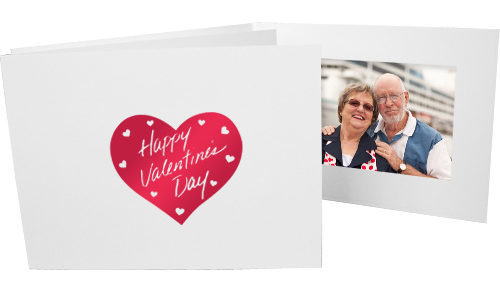 Many of our blank or custom photo folders can be made into the perfect DIY Valentine's Day card. Print out your favorite memories with your Valentine and share the love. With our "quick ship" designs, you may order as few as one piece (no personalization). Hand-write a note, or a short memory inside, slide in your print, and you've got a sentimental DIY Valentine's Day card!
Leave a Comment